I bought this dresser about two months ago and I thought it would sell in an instant!  I loved the Mid Century Modern lines and the nice solid wood.  Plus the drawers were huge!  I did almost sell it at one point, but alas, the purchaser realized the dresser was too big for her space.
Anyway, after putting it away for me, the LOML really urged me to just keep it.  He said he really liked it and he wanted it for himself. Even though he had said that before, oh, about ten times, this time I actually heard him!
I knew it would need a little makeover to fit in with the Little Cinderblock House interior.  I had a few good pictures on
 my Pinterest dresser board
  that I used as inspiration.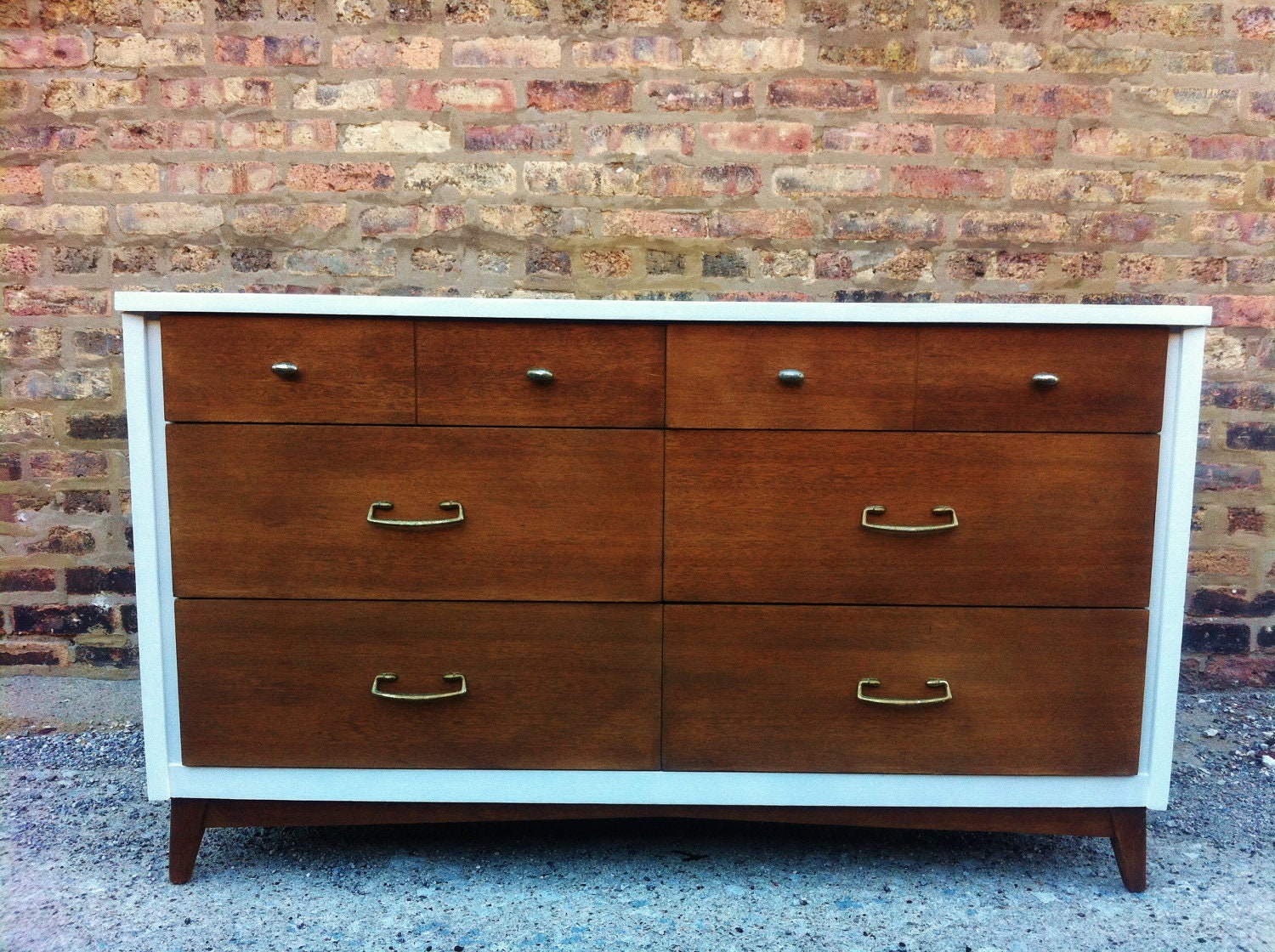 So, my guy went from this
to this!
And since it's the LOML's 50th Birthday next week, I decided to make this his early birthday present.  So, all his clothing has been transfered into this baby and is ready for him when he gets home today.  Happy Birthday Sweetheart!
All done up and ready to go.
Just an FYI, NO that is not a self portrait of my posterior!  Picasso and I never crossed paths.