One of my most prized possession is a beat up knock off of a classic
Eames Lounge Chair
. Eames chairs were first designed by husband and wife team,
Charles and Ray Eames
in 1956. It's a complete classic! Mine is a knock off that I bought at a thrift store a few years ago for $200…(a steal!). It came without the classic ottoman and one arm had a slight rip in the black vinyl upholstery. None of this stopped me from buying it however, because I loved it and had to have it! Sadly, that small rip has become a huge and uncomfortable rip and now has a matching rip on the opposite arm. That's a lot of rips!
It's the most comfortable chair I have ever sat in and the back molded plywood is just lovely.
The poor guy needs a make-over. Those tears dig into my arms when I'm lounging and watching my new favorite show, The Americans! But I digress…it needs to be reupholstered.
So, do I just redo it in a nice black leather?
How about blue?
White? Beautiful but not practical…at all. I get nervous just looking at this picture.
I'm kind of liking this green.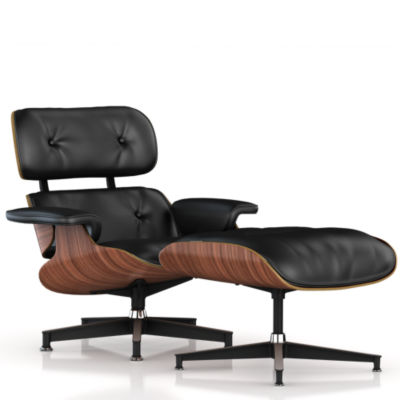 Maybe the red. Sexy? Not sure as it actually reminds me of booths you would find in an old dive bar.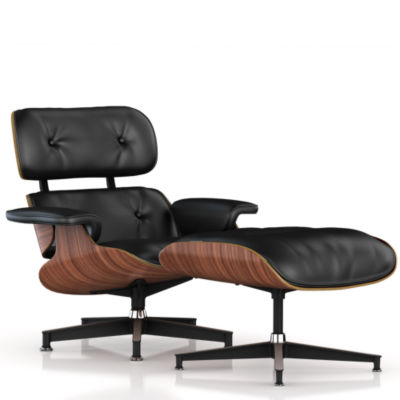 Too much? Maybe not.
Ding ding ding!!!! This is a winner!
While researching fabric, I came across the good the bad and the ugly of Eames Chair makeovers
Kind of fun. If I was a hipster living in Brooklyn
Not too bad, but if feels like the fabric takes away from the beauty of the chair.
This one is actually cute. I like the houndstooth. Classic.
This one is fun too, but I think it clashes with the wood.
This is just so wrong…on so many levels.
Same idea but executed a little better. Still…no.
These are like anime cartoons.
Okay, I admit this one is very fun, if you're going to go outside of the box.
I just like everything about this picture, so I had to post it.
I'll end with a pug in Eames because that's the best way to end a post in my opinion.
And when I finish my chair make-over, I'll be sure and post.
All photo sources via my